Bike Rental in Vancouver
Did you know that Stanley Park was pronounced to be the best park in the world by TripAdvisor visitors? The location spreads on over 1,000 acres, and you can enjoy walking or riding a bicycle for miles. If you need a bike rental in Vancouver, you will easily find it in this area. Take a look at the best Stanley Park bike rental properties and start exploring today!
Property Name

Address

Phone

Working Hours

9 AM – 7 PM

CLOSED FOR BUSINESS

11 AM – 7 PM

Monday – Saturday: 10 AM – 6 PM
Sunday: 12 AM – 5 PM

8 AM – 6 PM (closed from October 15th to April 15th)

9 AM – DUSK (depends on daylight)
Stanley Park bike rental: SPOKES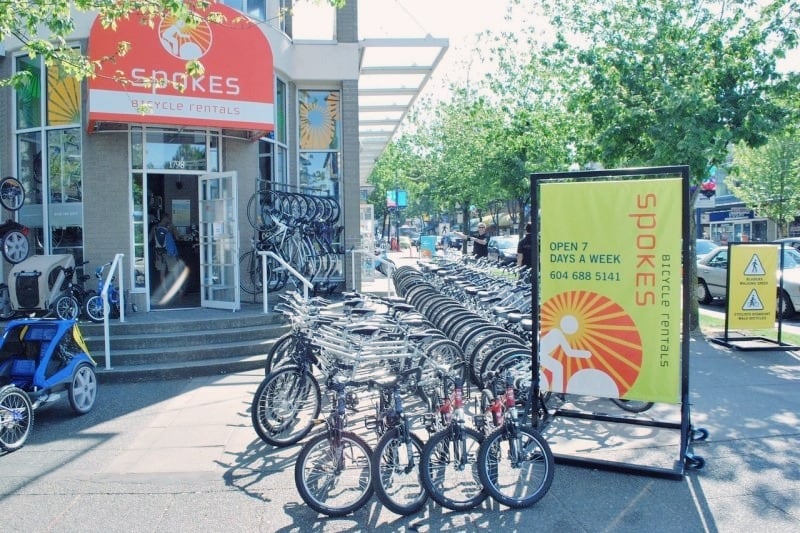 Spokes is a Stanley Park bike rental situated at the very entrance to the area. That convenient location is what makes it popular with the users. However, this property also offers decades of tradition. The family-operated business has served city residents and tourists for more than 75 years.
The process of cycle hire is simple. The easiest way is to use a smartphone and book everything in advance. Alternatively, come to Spokes, and the polite staff will assist in picking the right option. Tourists will appreciate that the employees speak multiple languages.
What Is the Cost of a Bike Rental at Spokes?
The great part about SPOKES is that customers pay once they finish the ride. It is convenient to focus on biking without watching the clock. The property will charge bike rental on an hourly basis.
Special deals are available for kids' bicycles. Children can use this Stanley Park bike rental to ride bicycles for six hours and pay only three.
Customers can choose classic and affordable cruiser, city, and mountain bikes for $8 to $15 per hour. A road bike rental will cost $34 per hour, and couples can enjoy tandem rides at half that price.
Bayshore Rental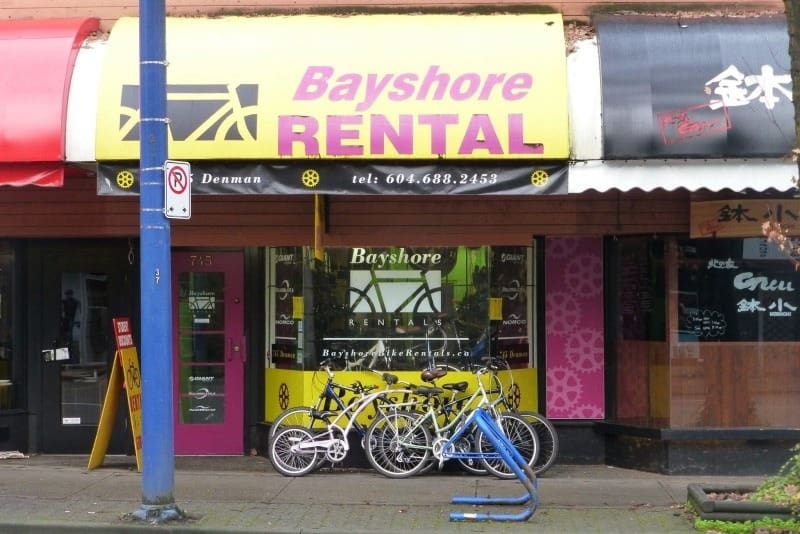 Bayshore used to be an incredibly popular bike rental in Vancouver, BC. However, this property is closed for business now.
What was the secret of the popularity of this bike rental? First, it was a convenient location at the park's entrance. It offered a unique opportunity to discover the entire Seawall with one of the rides available.
Bay Shore had a comprehensive selection of bike rental options for its Vancouver customers. Beginners and experienced riders could all find a suitable pick easily. Accessories like attachments and trailers were available. From cruisers to a mountain bike, each preference was met here.
Were the Rates Expensive?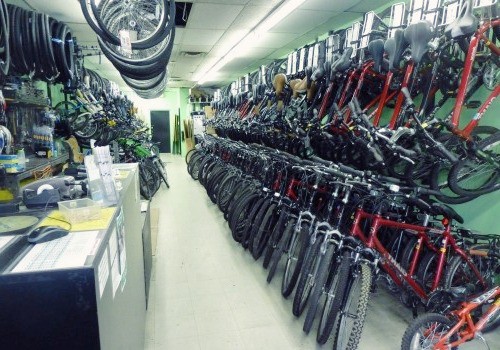 While Bay Shore was operating, it was somewhat affordable to rent bicycles. This Stanley Park bike rental offered discounts for four or eight-hour deals, and it allowed long-term cycle hire.
Now that the company is out of business, the customers should look for an alternative bike hire rental in Vancouver.
There was a minimum two-hour requirement, which means the cheapest rent was $12 ($6 per hour). Taking a ride for over a week costs only $10 per day along with a complimentary helmet.
YES Cycle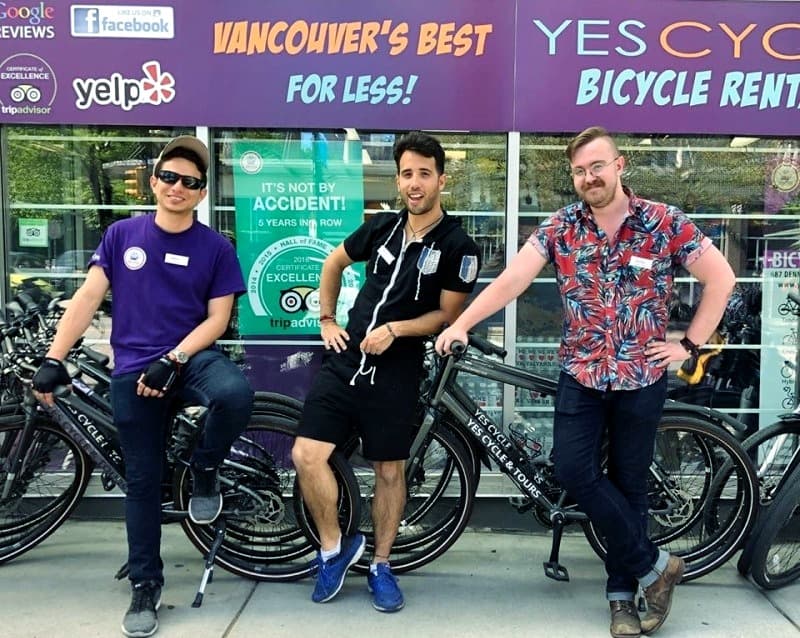 Yes Cycle has an intriguing and attractive name that invites everyone to experience biking adventures in their assortment of products. The bike rental's website works perfectly, and it offers an option to book an electric bike, snowshoes, or other items available.
Ever since it was founded in 2011, Yes Cycle has provided great service to its customers. The business employs staff on a long-term basis, which secures the employees who have excellent knowledge about the products available.
What Assortment Does This Stanley Park Bike Rental Offer?
Everything that comes to mind is available in YES Cycle bike rental in Vancouver. Are you a fan of cruising by yourself? In that case, a single bicycle is an ideal choice. It is possible to pick a trailer, kids, electric, or a tandem bike.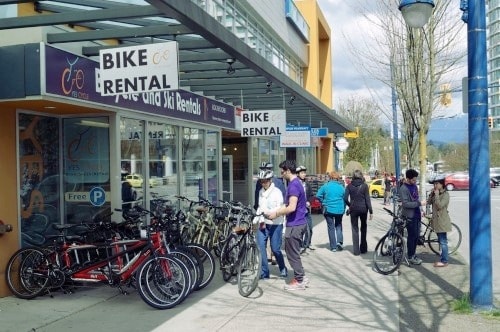 Yes Cycle also offers half-day and full-day options for up to nine hours. Those interested in bike rental in Vancouver can pick the desired offer.
As for the prices, the minimum option is up to three hours. The cheapest option is $19, while a tandem option will cost double as much.
The company thought of a convenient way to serve clients during the COVID-19 outbreak. The polite staff would deliver the ride to the desired location and pick it up at the preferred position. Despite charging the service, it is still a method of showing corporate responsibility.
Bike rental in the downtown of Vancouver – BSP
BSP has several locations with the primary one in the city's downtown. The business has been around for several decades since it was founded in 1989. This bike rental in Vancouver has been available to tourists and residents ever since then.
The assortment of rides isn't the most impressive, but each unit was picked carefully. From performance road and hybrid to junior and kids, all options are here.
What Rates Does BSP Offer?
For those who want to ride around Stanley Park, this bike rental has the following offers:
Minimum – up to two hours will cost $16 for juniors and kids and $20 for hybrid and comfort options.
Half-day – renting for two to five hours will cost from $24 to $30. A road bike is available for $55.
Full day – biking for over five hours requires paying from $32 to $40, and $69 for road options.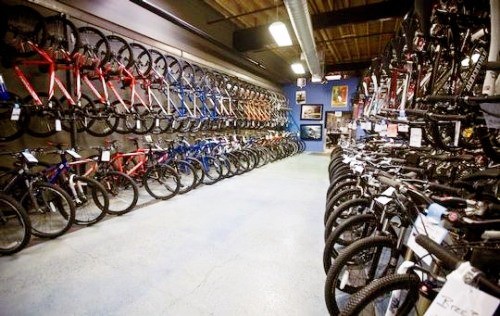 Around the clock, 48-hour, and weekly options are offered by the company. It is worth noting that BSP is one of the rare businesses that also sell rides. Purchasing those only used for a single season could ensure some tempting deals.
SEAWALL Adventure Centre
Seawall Adventure Centre is an intriguing business because it offers more than just a bike rental to tourists and Vancouver residents. The company provides a guide that would show the city to interested parties. It is an excellent opportunity for tourists that have come to Vancouver for the first time. From Coal Harbour to any other location, an experienced guide will show all the attractions worth seeing.
Adventure Centre is only open from April to October. They go on a well-deserved break during winter months when the need for bicycles or guides isn't that big. During the season, the business is open every day.
Can I Tour the Stanley Park After Visiting This Bike Rental?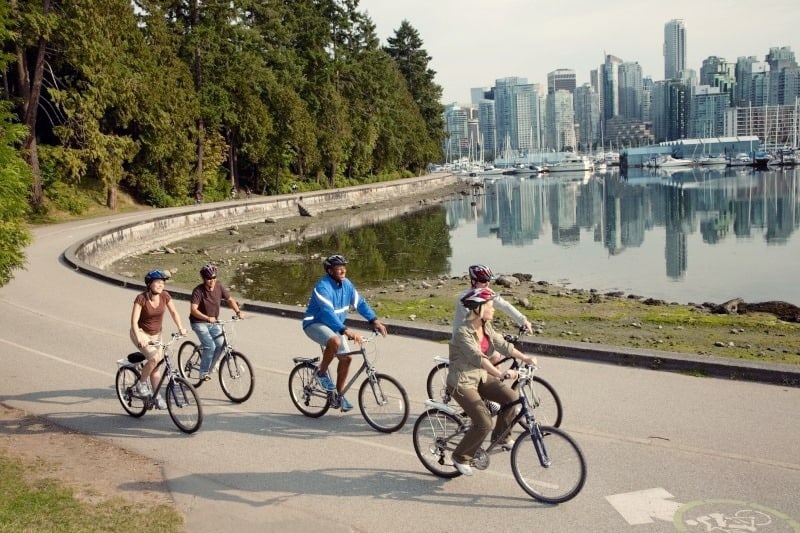 Apart from hiring a guide, cycle hire is also possible without one. Pick the desired option from the following:
Standard pricing – a single hour will cost $12, but two hours only $16. Five hours are charged $30, and a weekly bike hires $120. Children's options only cost $4 or $5, depending on whether a trailer is necessary.
Fat Tire – these are available at the lowest price of $10 per hour and $55 per day.
Electric bike – how about cruising the city for two hours for only $30? A full day costs only $80.
Reservations are possible over the internet. It is required to specify the location since Seawall Adventure Centre bike rental operates in Vancouver, Whistler, Deep Cove, and Victoria.
Bicycle rental: JO-E
JO-E Cycle is another Stanley Park bike rental with a comprehensive selection of bicycles for its customers.
The website is useful, but it doesn't offer the choice to book online. JO-E offers a bicycle sale shop with attractive deals for used models. During the winter, it is possible to rent skis and snowboards.
What Are the Bike Rental Rates at JO-E's?
Checking out the hourly price gives an idea this is the cheapest bike rental in Vancouver.
It is worth noting that prices start at $7 per hour, but for Comfort, MTB, and Cruiser bicycles. The options include getting a bike for 90 minutes, two hours, and other periods up until 24 hours.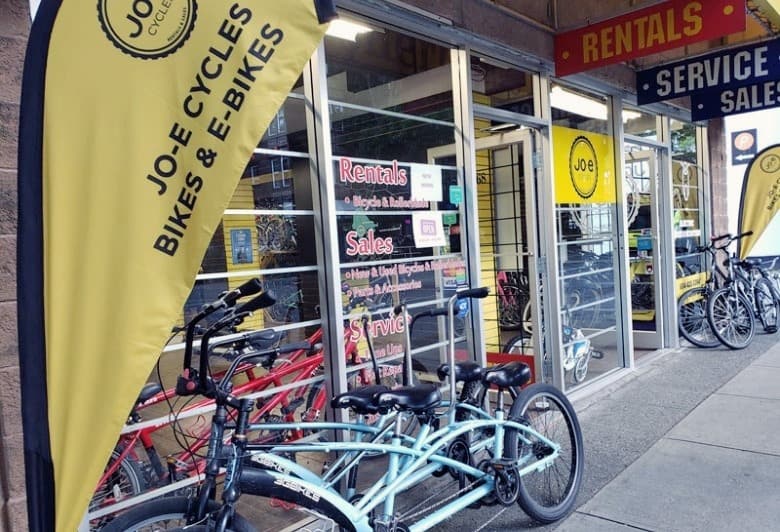 Apart from the classic rides, pick the ones with a Trailer-A, child seat, a cruiser tandem bike, or even rollerblades.
Picturesque: Stanley Park Bicycle Track, Seawall, and Beach
Stanley Park is one of Vancouver's most popular areas. It spreads on over 1,000 acres (405 hectares), and it is mostly surrounded by water. On one side, there is the English Bay, while the Burrard Inlet is the opposite of it.
It is easy to find Stanley Park, and even simpler to locate a bike rental there. While cruising, keep in mind that the park's history goes back for thousands of years. The British colonized it in 1858 during the gold rush.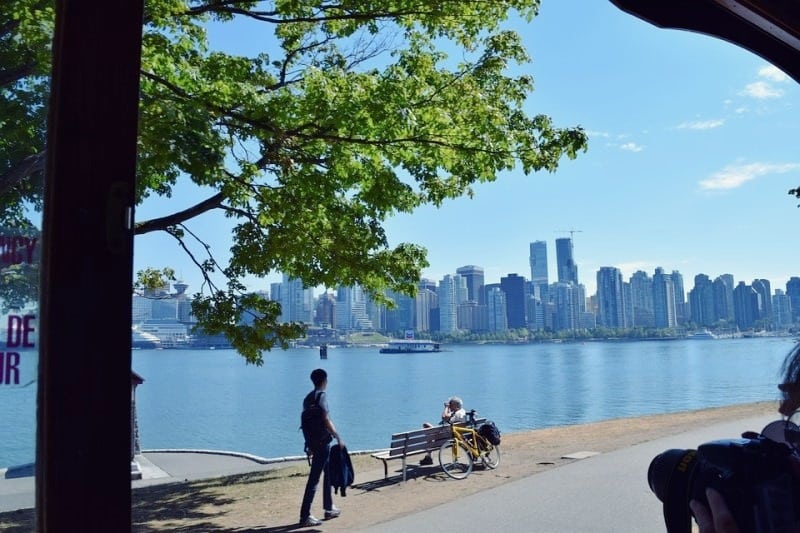 Stanley Park was officially created in 1888. Today, it has more than 8 million visitors every year. The estimations are that the area has more than 500,000 trees as it is densely forested.
Residents and tourists use the park for walking but also cycling after getting a ride from a bike rental. Skating, running, and fishing are common hobbies around the Seawall. The forest trails spread over 17 miles (27 kilometres). A miniature railway, playgrounds, the largest aquarium in the country, tennis courts, swimming pools, and a golf course are other attractions in the area.
Plan a Bicycle Route
According to calculations, the path around the Seawall has approximately six miles or ten kilometres. Those who want to take things to the next level can also consider combining the path with downtown Vancouver.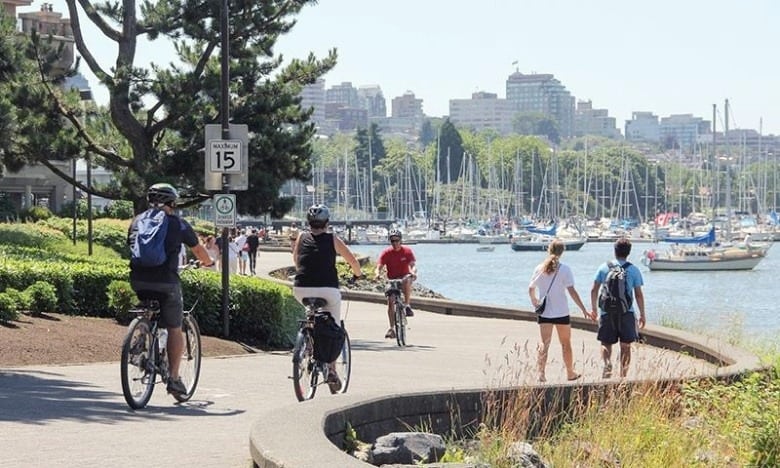 The route would have a total of 25 kilometres, and ambitious cyclists could finish it in a couple of hours. It starts at the preferred Stanley Park bike rental and goes through English Bay and Granville Island. From there, head to the BC Place and Gastown, and the final station is Canada Place.
Purchase a Bicycle to Enjoy Vancouver
Would you like to explore the park's and city's attractions? Instead of visiting a bike rental every time, it might be a wise move to purchase a bicycle. Some rental properties sell cycles, too, and the list includes BSP and JO-E Cycle. Vancouver has a wide range of bicycle shops, so it shouldn't be a problem finding a suitable store.
Cycling Routes in Vancouver
Did you know that Vancouver has its public bicycle share system? It launched in 2016 under the name Mobi, and it instantly became popular.
At the moment, this service covers the downtown peninsula and is bounded by Victoria Drive, 16th Avenue, and Arbutus Street. More than 2,000 bicycles are available at 200 stations placed in convenient locations. Mobi thinks about user safety, which is why you receive a helmet with the bike.
The idea of bicycle sharing was to offer a healthy transportation system. The goal of using it is reducing the need for vehicles and decreasing the carbon footprint. The system increases the range of locations reachable by walking or cycling. It also promotes the interest of amateurs and recreational athletes in this hobby.
Vancouver is an ideal place not only for great opportunities but also for harmony between business and people. Many well-known companies are willing to take part in infrastructure development and urban initiatives in Vancouver city: Insurance Corp. of British Columbia, HSBC Canada, WorkSafeBC, Pacific Blue Cross, Canaccord Genuity. For instance, the Vancouver office of CasinoValley Canada came up with an incredible idea for the cycling routes development – to organize a route from Stanley Park to Vancouver casino places. It is planned to create and maintain the route at the fund's expense from the income of Vancouver's gambling establishments.
How to Become a Member of Mobi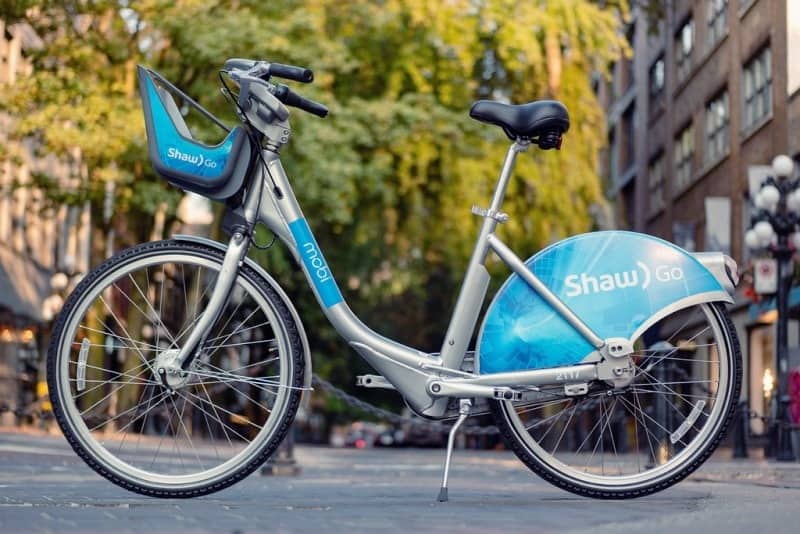 The registration involves purchasing a pass for a specified period. Those who plan on using public bicycles frequently can go with a 365-day pass. It lasts throughout the year and can be a convenient way of navigating around the city. It is possible to purchase a 30-day or a 24-hour pass, too.
Registration involves creating an account on the official Mobi website. From there, choose between the available packages and sign up for the service.
Plan the Route
Vancouver has an extensive network of bicycle routes. These are safe, comfortable, and convenient to use by everyone. The city offers a detailed cycling map that is available for a free download.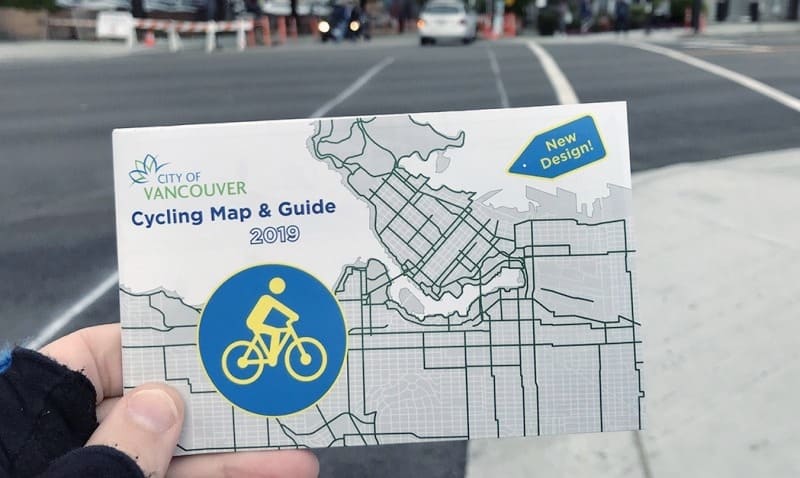 Alternatively, head to the City Hall or public libraries to receive the map. It is possible to find maps in a local bike rental or bicycle shop.
FAQ: Questions and Answers About the Stanley Park Route
📍 How long would it take to complete the Stanley Park route?
The total length of the track around the Seawall is six miles. It should take approximately 60-120 minutes to complete it, depending on the pace.
🗺️ Is the bicycle route in Stanley Park flat?
Yes, it Is generally flat. The vast majority of the Seawall is paved, and bicycle areas are separated from motor traffic.
🚲 What other bicycle routes are available?
The city has more than 300 kilometres (185 miles) of roads dedicated to bicycles. Any bike rental will provide a map to plan the route to your liking.
⚠️ Is wearing a helmet mandatory?
Yes, the law requires wearing a helmet when riding a bicycle in Vancouver and the entire BC province.